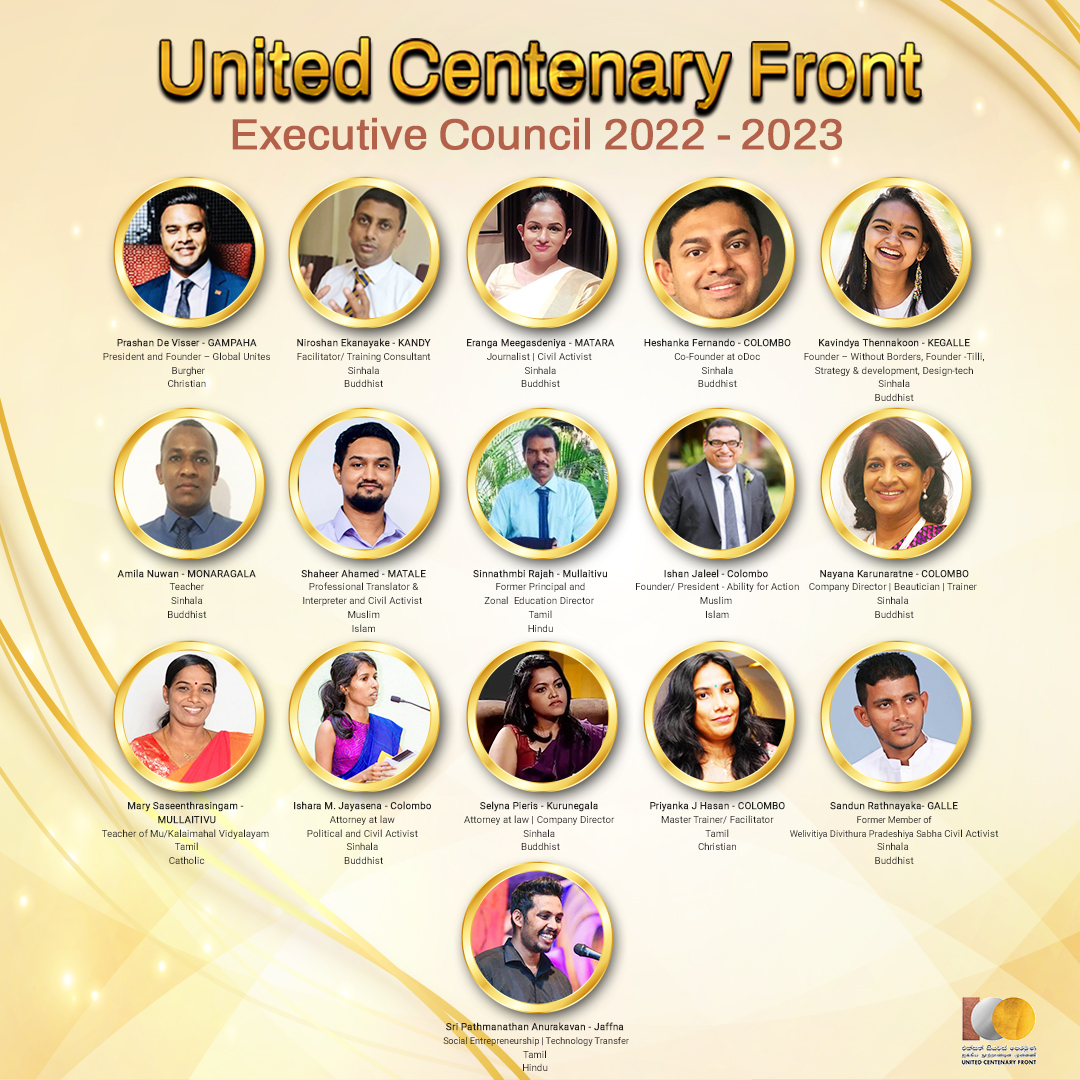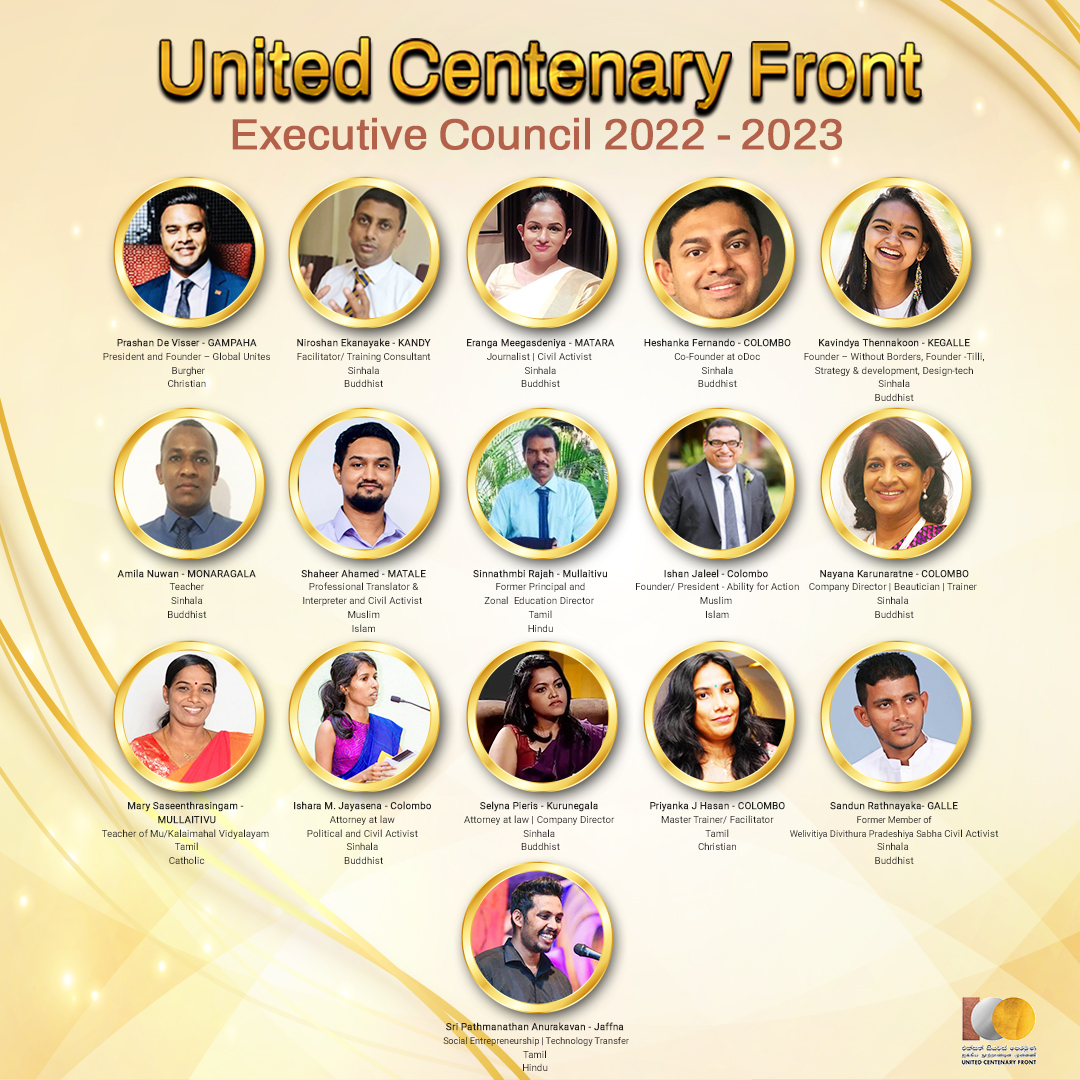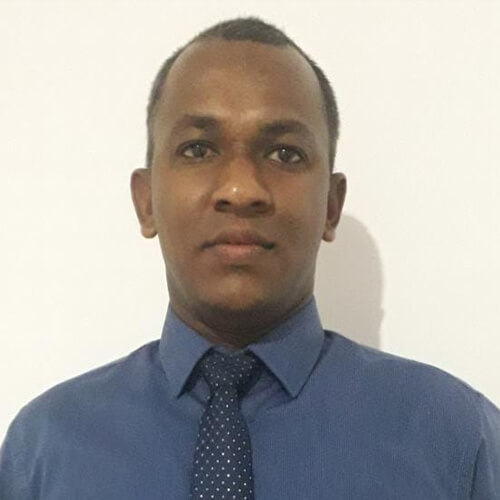 Teacher | Degree in BCS | LLB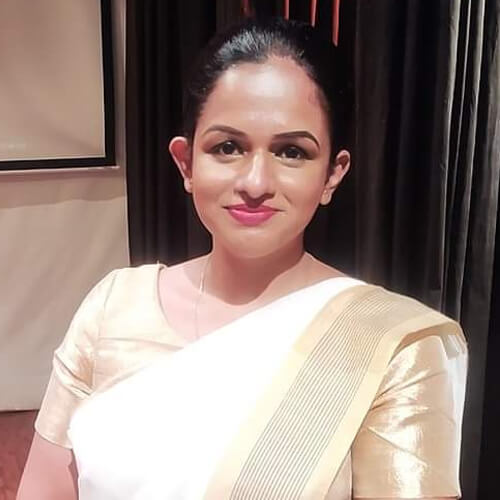 Eranga Meegasdeniya
MATARA
Journalist | Civil Activist | LLB Open University of Sri Lanka | Dip in Mass Communication (j'pura) | Dip in Tamil(IHRA-Colombo ) | Dip in Psychology and Counselling (SITC)
Professional background: Master Trainer/ Facilitator | Educational background: University Of Chichester, Uk.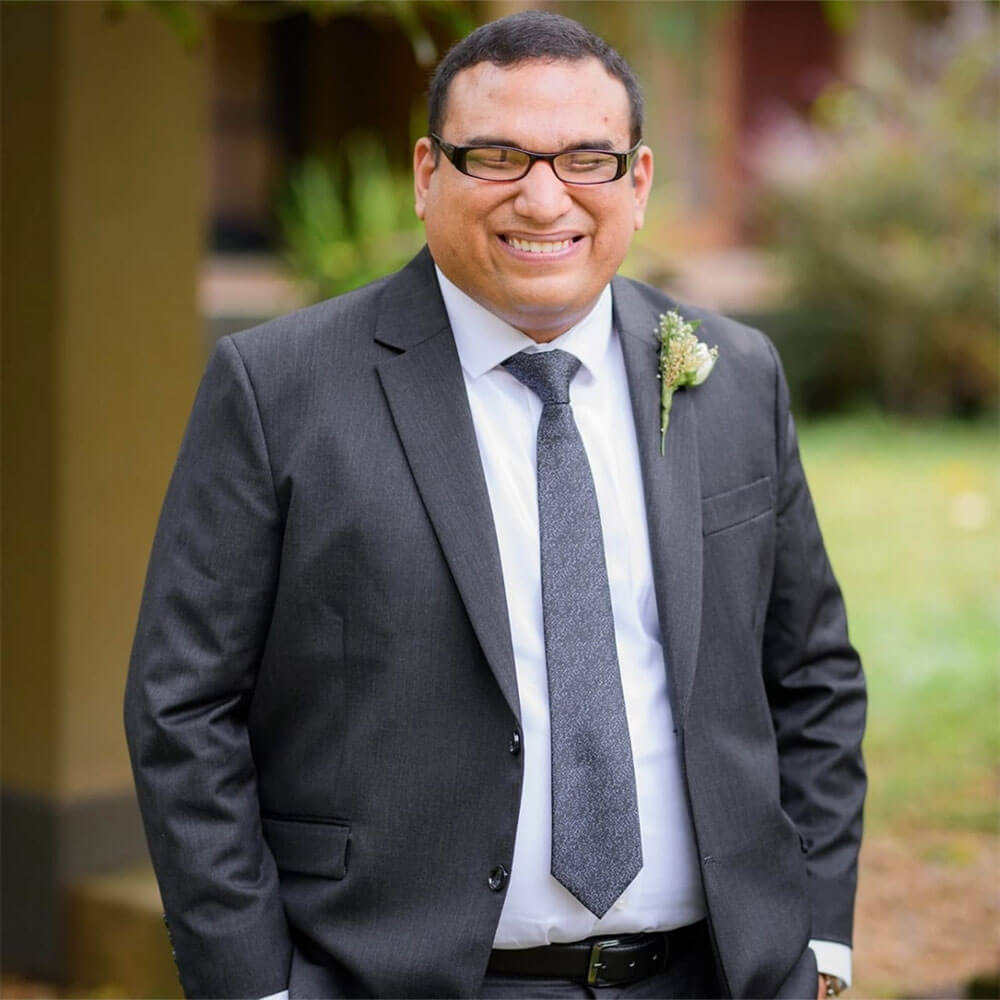 Founder/ President – Ability for Action
Sri Pathmanathan Anurakavan
JAFFNA
Social Entrepreneurship and Technology Transfer |BSc Specialization in Chemistry Area of Study – Computational Chemistry | Sustainable Waste Management|
Make a Donation
Your support will enable us to create a new Sri Lanka. A Sri Lanka we are proud to call home. A Sri Lanka we deserve.